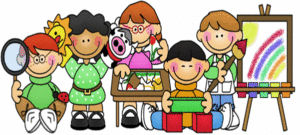 Will NOT be offered for the 2021-2022 School Year
Fridays 9:00 – 11:30 a.m.
Must be 3 by December 1st AND be enrolled in one of our 3 year old classes.
The 3's Enrichment class focuses on a large variety of preschool games such as: age appropriate preschool board games, fine motor table games, scissor projects, gross motor games both indoors and out!  All games focus on enhancing the curriculum in our regular 3 year old classes. 
We have an attached bathroom with size appropriate potty & we work on Potty Training when you start at home!
We provide parents with an up to date class snack and preschool activity calendar and an online class party sign-up.  We celebrate each holiday with a class party as well as everyone's birthday!
We provide a PRIVATE ClassTag site. Each class will have their own "page" where announcements, class information, holiday snack sign ups and weekly pictures are posted! It also provides private and direct texting to teachers.  No private information is published or shared and all communication is private to other class member families.